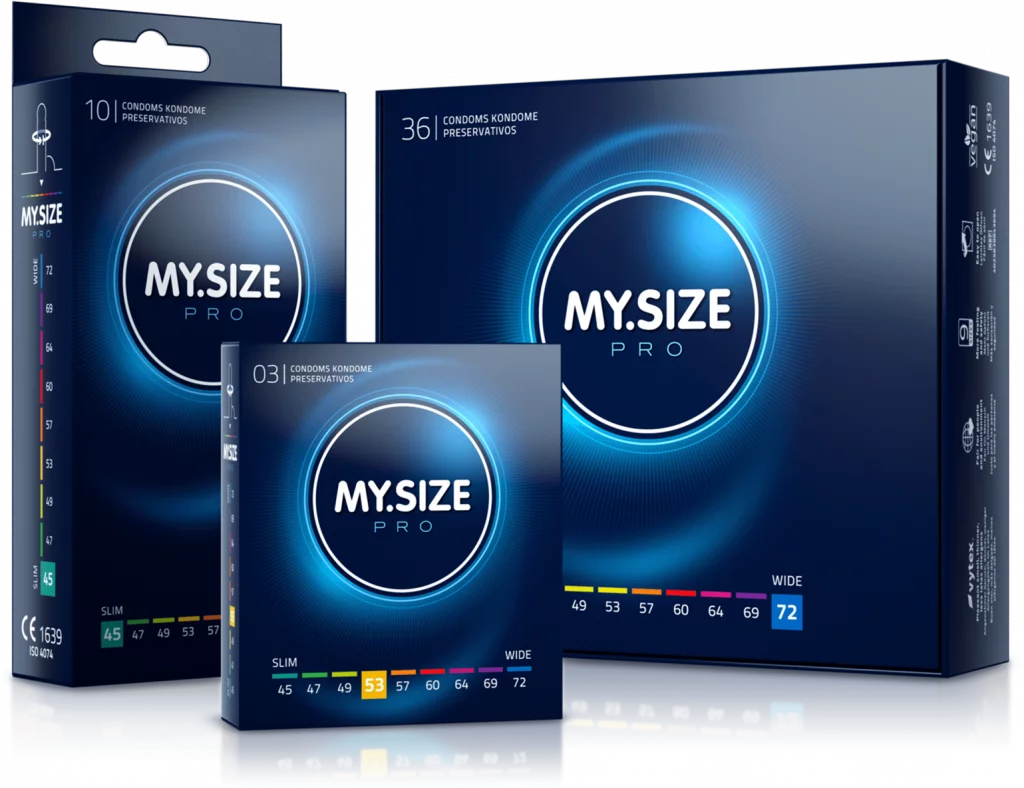 For the best-fitting condoms, it's all about girth, not length. Condoms that fit well are not too tight, and do not slip off. It is safer, as well as more comfortabel, to have sex with a condom that fits well around your penis. Length is rarely the problem!
MY.SIZE condoms has 9 different sizes and we offer exactly what you expect from a condom: safety and feeling good. Properly fitting condoms is a big issue for men, especially when it comes to comfort, pleasure and safety. If you choose the right My.Size condom size then we guarantee nothing but pure pleasure.

For many men with a size more or less, My.Size condoms are a godsend. Especially when it comes to wearing comfort and unrolling the condom. Read some of our clients' comments below.
A godsend.
"Since using MySize 49, the condom has never slipped off. It's much more relaxing for both of us now!"
Finally!
"Years of loathing condoms now a condom that goes on easily not slipping off super those my size condoms!"
Perfect!
"The wearing comfort: perfect – compared to normal condoms, in which I always somehow had the feeling of a sausage, an extreme difference."
Not too tight anymore
"Ordinary condoms often are too tight for me, really not comfortable. Now found Mysize and I don't need anything else!"
Pleased with My.Size
"I think MySize is a top condom, no fuss but just better fitting. And I also find them very kindly priced for such quality"
Better unrolling
"Upon unrolling already the first positive effect: the My.Size condom really unrolls smoothly and and effortlessly."